HELL MARCH
Chris Dorland, Essa Grayeb, Exene Karros, Jean-Marie Simon, Viktor Timofeev, Matt Town
Mar 6 - May 1, 2022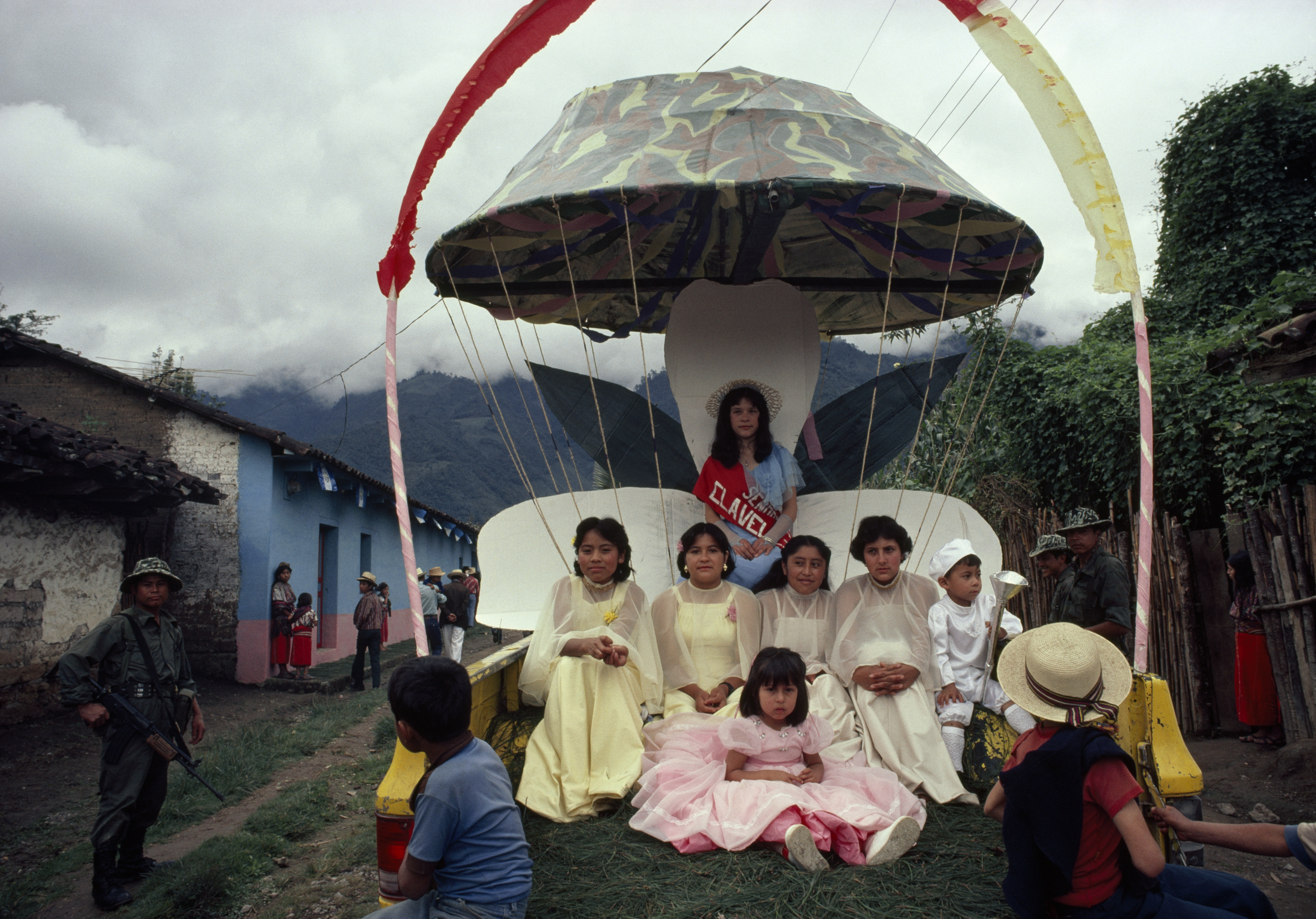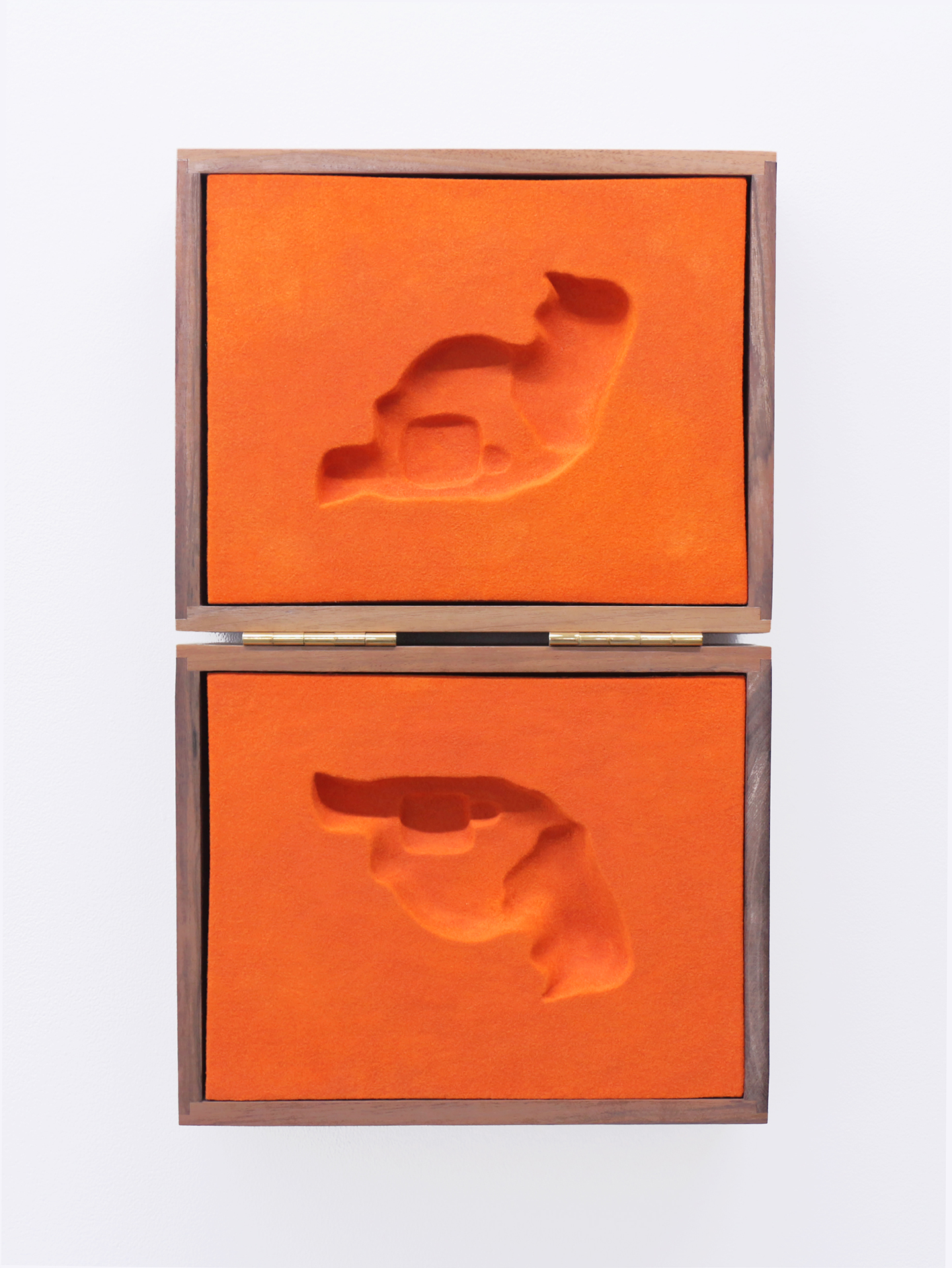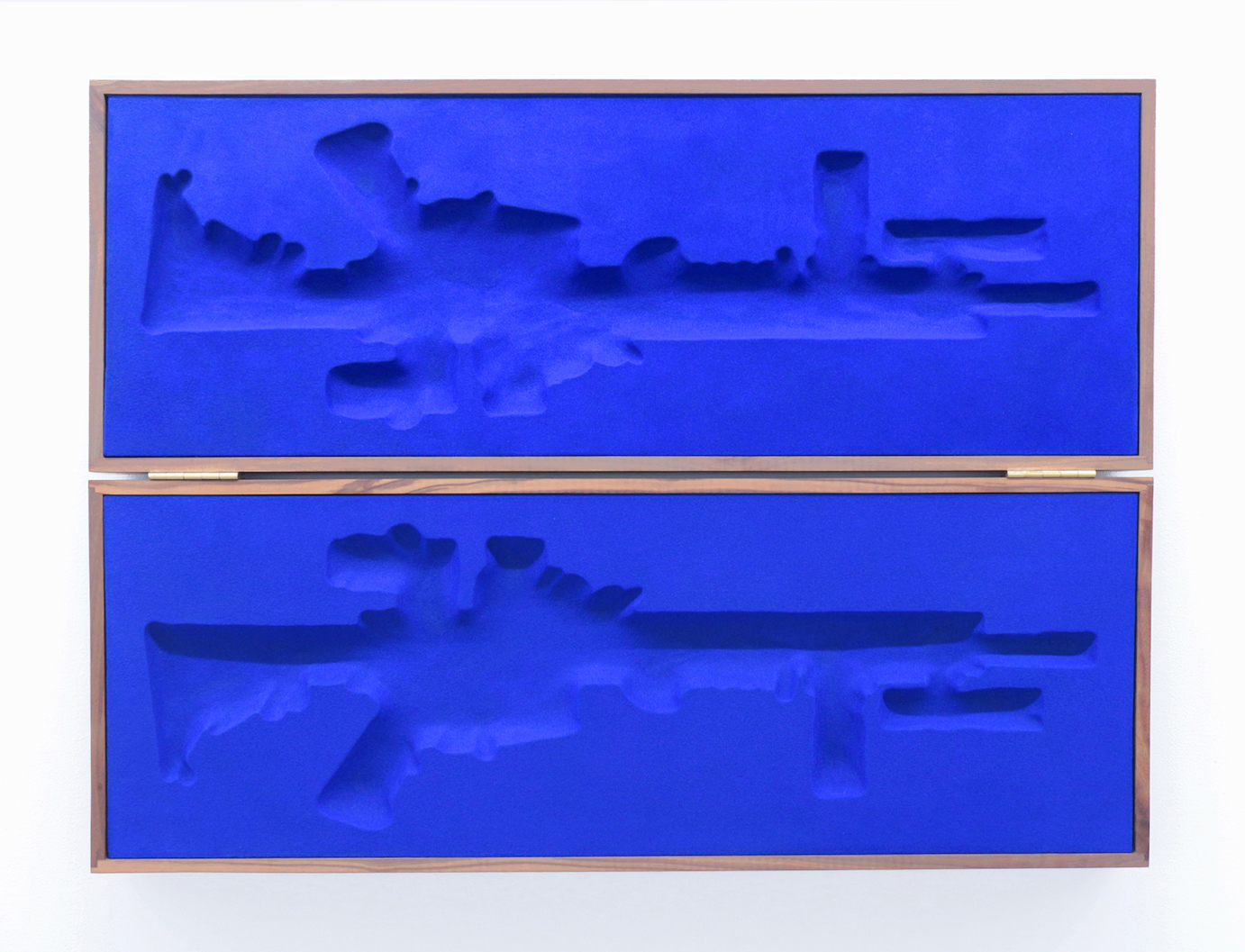 Hell March centers on the sublimation of conflict into civilian life.

Pursuing an idea of visual brinkmanship and belligerence that permeates everything from mortal materials to ubiquitous icons and antagonistic algorithms, the exhibition finds its footing in the theories of Harun Farocki, Hito Steyerl, and Paul Virilio and presents the works of six artists wrestling with cultures of violence and structures of media.

Presented in the exhibition are paintings reckoning with order and disorder in both digital and analog realms by Exene Karros, Chris Dorland, and Viktor Timofeev, whose two channel self-playing computer game Twodom is also on view. Essa Grayeb's film The Return of Osiris and photographic contact prints made from television screen exposures reconstruct the public memory of former Egyptian President Gamal Abdel Nasser and his resignation address following the 1967 Six-Day War.

Matt Town's Depressions sculptures—vacant gun cases hand-made in walnut and velvet from tracings of gun collections known to the artist—are exhibited along with the artist's film MISSING GUN (found). Photographer Jean-Marie Simon's images from the Guatemalan Civil War of soldiers, rebels, and the public living between them explore both individual and collective traumas when the borders of warfare are unwound.

In concert, the works within Hell March consider the unavoidable spectacle of combat.